My HuffPost blog post details my one-on-one interview with PBS talk show host Tavis Smiley. The 20-year broadcast veteran is hosting a nationally televised forum on January 13 at the George Washington University. Here's an excerpt. Follow the link below for the full article and to leave comments on The Huffington Post.
The lack of diversity in the media has long been a source of frustration for media watchers. Turn on network or cable television and its clear that the value of racial, ethnic and gender diversity continues to be ignored by decision makers at mainstream television broadcast outlets. The result of the lack of inclusion of new and varied voices in the national media is a largely white, male, elitist perspective devoid of the richness and complexity of American experiences.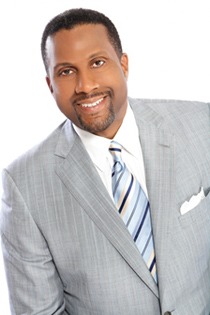 "We live in the most multicultural, multiracial, and multiethnic America ever, but there is no appreciation for diversity in our conversations and in the media," said PBS talk show host Tavis Smiley during our one-on-one telephone interview today. "There is value in bringing our whole selves to the table, including our race and our gender."
Smiley is promoting his 'America's Next Chapter' forum–a nationally televised discussion scheduled January 13 in Washington, D.C. at George Washington University. The event, which will broadcast live on CSPAN and air the following week on PBS, features Cornel West, Princeton University professor and author; Arianna Huffington, founder of The Huffington Post; John S. Chen, chairman of Committee of 100; Maria Bartiromo, anchor of CNBC's Closing Bell with Maria Bartiromo; David Frum, speechwriter for former President George W. Bush and founder of FrumForum; Dana Milbank, lead political columnist for The Washington Post; David Brody, CBN News chief political correspondent and Maria Teresa Kumar, executive director/co-founder, Voto Latino.
Full post here http://www.huffingtonpost.com/judy-lubin/tavis-smileys-americas-ne_b_805521.html